Climate Strike Event
A sit & draw competition followed by a rally to support the climate strike 2019. The event was organised in Andulpota and Gopalpur area where all the farmers and local people participated....
Naturland audit by Control Union Certifications
The Naturland audit was done at SS SeaFood Pvt. Ltd. by Control Union Certifications....
Our success story, this far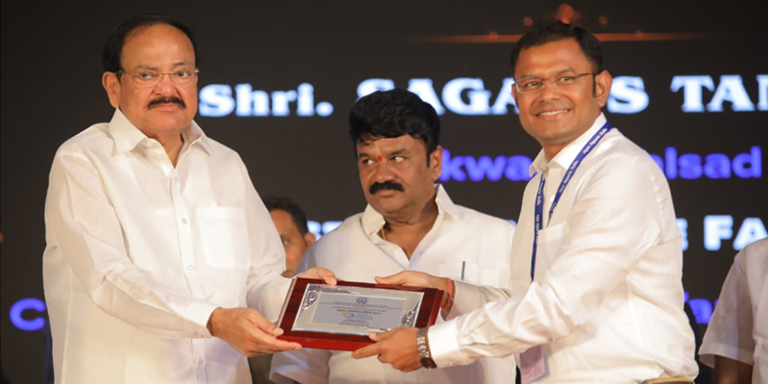 Mr. Apurba Saha, founder of Blue Sea Aquaculture Private Limited awarded by Vice-President of India on 30th August, 2019, at Aqua Aquaria India 2019 held at HITEX convention centre, Hyderabad for his effort and innovation in organic seafood....